The Backseat: Soundtrack to a Teenage Tour (Pt. II)

Song: Donner Party (All Night)
Artist: Alkaline Trio
Album: Good Mourning
Released: 2003
We progressed north through the morning rush hour of Denver's nine to five and crossed Greeley city limits at approximately 7:30 AM. Evan passively tried to explain that Rufio, the guy who booked our show for that evening, was not responding to his text messages or answering his calls. Rufio had mentioned before that he worked at a Kum & Go convenience store; so the six of us wandered the minuscule college town in search of the chubby and tan "emo" boy with skin-tight jeans—we had only seen pictures.
By 11:00 AM, luck was far from finding us, so we found a patch of grass at the nearby university to nap on. We had gone the whole night without sleep, and I personally had with sweaty gym shorts bouncing half a foot away.
An hour later, we heard the grinding of skateboard wheels against loose gravel as Rufio rolled up to us and hesitantly argued that he worked in Cheyenne—a two hour commute to Wyoming—and had no idea that we were actually coming for the show.
Rufio led us to Mike's house—a friend of his whose only real memorable traits include his lanky figure and plastic shard between his pearly white molars. Mike had not brushed his teeth in ten years. While the rest of the band congregated in the basement for a few hours, I conversed with Mike and Rufio in the living room about their experiences on tour, some tips and considerable venues or cities, and what their favorite bands were. As skeptical I was of Rufio for hardly knowing him, I couldn't help but to respect his pretentious taste in bands. Subtle mention of Bloc Party among his favorite bands forced me to download them as soon as I got home from tour. He was partial to college indie—bands I clearly hadn't grown into yet. I later discovered Neutral Milk Hotel, another band he had mentioned.
To be continued…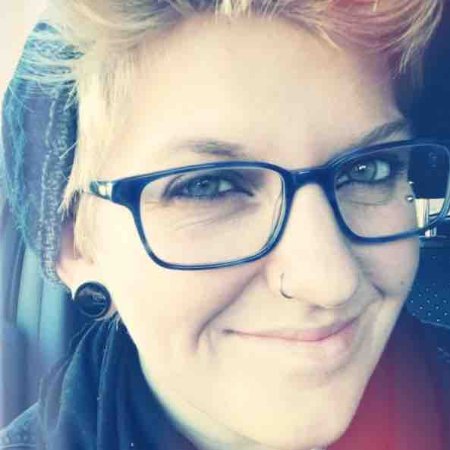 Steph Castor is a writer, musician and performance poet currently residing in Kansas City, MO. She attended Columbia College Chicago for Poetry as well as the University of Kansas for Creative Writing and plays guitar for an alternative indie rock band called Vigil and Thieves.
She founded the #LFK Poetry Slam and has written for various publications including Guitar World, Tattoo, Curve Magazine and more. She enjoys indie music, tattoo culture, hip hop, vegan food, whiskey, and east coast beaches.